If you want to succeed in the world of healthy living, fitness, sports, food and nutrition, you need to be visible. It goes without saying that social media plays a very important role. If the omnipresence of online fit–girls isn't sufficient to convince you of the importance of social media to motivate people to hit the gym, then perhaps old fashioned numbers will convince you that, yes, you too, need to establish a strong presence online.
According to a study by Retail Dive, 72% of millennials report that Instagram influences them when shopping for fashion and beauty products. But, and here's the big gain: they also recommend products to their peers. 71% Of the people who purchase say they are influenced by the recommendations of others.
1. Social Media Sales In Two Tiers (Or Three, Or Four…)
Say you're making a post about fitness tests you perform in your fitness studio. This post reaches a large number of people, some of whom will decide to undergo the test. Great! Perhaps you can charge a little money for it, or sell them a membership. The big gain, however, is that those happy customers will recommend others to take the same test. By sharing your social media post, they are giving your business a "stamp of approval", which holds a lot of sway with their peers. This will convince people to take the test, and then share it to people who take the test who….. it's a potentially endless cycle of sales. And all you need to do is post something
2. Make It Appealing
Obviously, not every post will result in a horde of sports–fanatics rushing to your gym or business. You will need to provide quality content.
Fill your timeline with healthy living posts, encouraging fitness quotes, food and nutrition posts, appealing fitness related pictures and –of course- motivational posts. Make sure your content stands out. When using quotes, chances are that someone else has used the quote before. So you cannot just throw some text out there and hope for the best. You need to make it appealing. It has to look good.
3. Get Professional Social Media Templates
But how? After all, you may be good at fitness, instruction and motivation, but you're most likely not a professional graphical designer. You might probably not want to be either. After all, you didn't chose a career in wellness, sports and fitness for nothing. Luckily, there's no need to take classes, just let a specialist do the designing for you. Or make life easy and purchase a template online.
ContentBASE provides a virtually endless supply of good looking social media templates which you can purchase for a very reasonable price. They can be edited in either Photoshop or Canva.
You can add your own text or symbols, add filters or frames, and –very important- your logo. The possibilities are endless and it really couldn't be made simpler than this. If you can think of it, you can post it.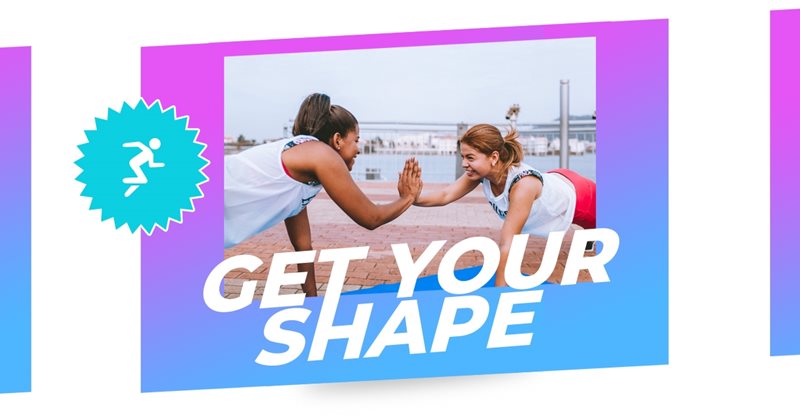 As you may know, one size does not fit all in social media marketing. An Instagram post has a different size than a Facebook-image. Luckily, there is an optimized image for each social media platform.
4. A Social Media Template For Every Post
The cool thing about social media is that you can behave as if you are a friend of your target audience. As a matter of fact, you are their friend. They have, after all, chosen to follow your social media account. This means you have a lot of freedom in your social media posts, provided that they match the character of your online presence. This means you can post different types of content.
Sometimes, you'll be serious, for instance when you are posting about a food and nutrition product, whereas other times, you can be a little tongue-in-cheek, posting a motivational joke. Sometimes, you'll post a clear sales pitch, for instance when you have a special discount on a membership. But other times, you'll just capitalize on the power of peer pressure by posting images of people working a sweat in the gym.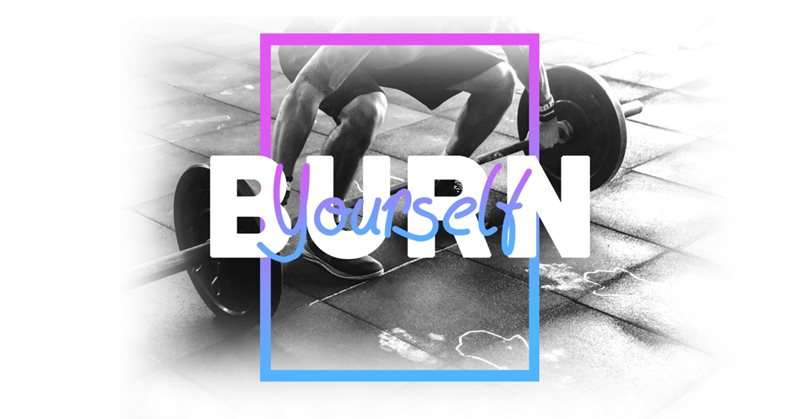 Ideally, you'd use a different type of image for each type of social media post. A post aiming to sell a particular product or membership has to be clear, easy to understand and should contain a clear call-to-action. A motivational quote, however, should be visually appealing and be relatable. Then, and only then, will it be shared with friends. Remember how we said you can add your logo to your posts? This is why: others, whom you might have never encountered, will become aware of your existence. And who knows, they might become your next trainee.
5. Social Media Marketing Is A Marathon, Not A Sprint
Being present online is essential to success. And using social media templates makes it a lot easier. But there's a catch. Have you ever noticed that new clients tend to drop out when they stop seeing progress? We've noticed something similar with social media. After the first positive response from existing clients, growth slows down. This is where attention and motivation to keep going on social media drops.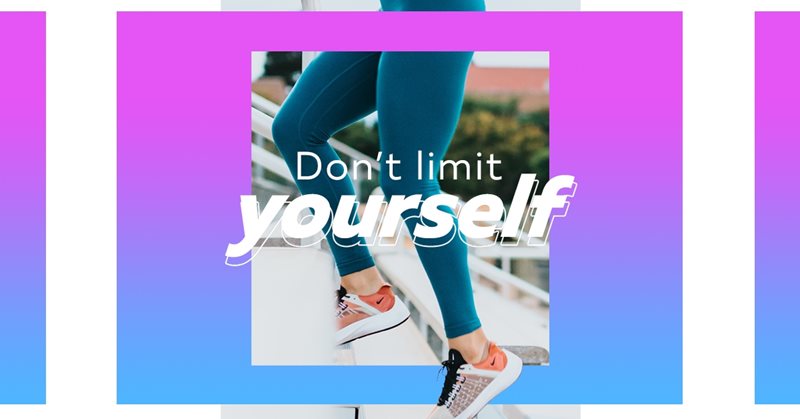 But just like those people in your gym need to get through that phase, so should you. Your fitness clients will start feeling better when they work through the motivational crisis. The same happens to social media posting. McKinsey, a world-renowned agency discovered that a small fraction of followers drives most online traffic. It takes time to gain the trust of these toptier influencers. But when you've got them on board, business will soar.
So get started with your social media posting, make it look good with one of the many available social media templates. And know that you're participating in a marathon. Motivate yourself like you'd motivate your clients. Keep active on your social media channel. Push yourself a little further and be all that you can be. Not just physically, but also online.