If there is one task that is considered toughest when it comes to marketing among the marketers, it's generating the relevant amount of content for your social media profiles.
After all, it is a combination of quality and quantity in product/brand marketing through social media. The majority of brands have to post no less than three times a week on every social media platform and not more than one post per day to maintain user engagement.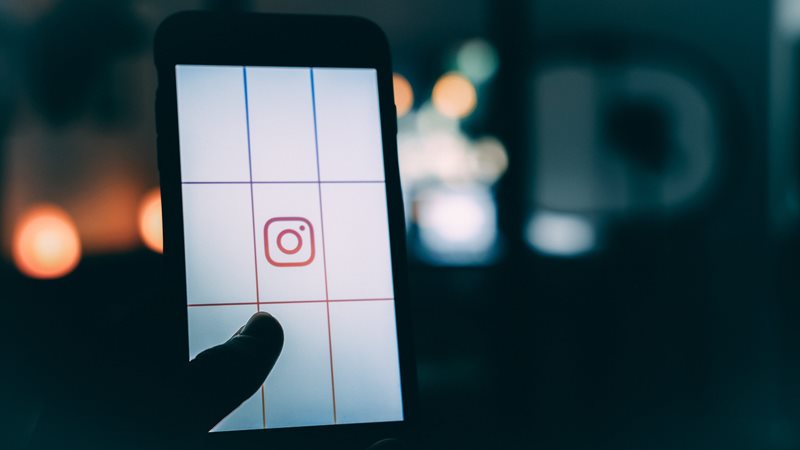 Those post numbers might not seem like much, but it can actually be quite a lot to handle. Add to that the fact that you need to do it on all social media platforms, such as Snapchat, Facebook, Instagram and Twitter. This can be a very overwhelming task. But, of course, it's not all about quantity, but also about the quality of your promo content.
And this is where image diversity in social media platforms comes in handy. You will want to have more images in your posts for an average 37% increase of engagement on social media platforms. However, the same images that you use on Facebook, cannot necessarily look as good on Snapchat, Pinterest, Instagram or any other social media platform.
Therefore, you need more than enough images to keep your clients engaged on multiple platforms. This article is meant to simplify things for you. We will be highlighting 8 major types of images, that are essential for social media marketing, in order to make things more interesting to your social media followers.
1. User Generated Content (UGC) Images
UGC is among the most powerful content that can apply to your social media platform for marketing. This content is client-generated, so other clients interpret it as more original and twelve times more powerful than any other marketing strategy you could come up with. As a result, this method has a 28% higher engagement, on average, as compared to standard posts.
Since UGC is client-generated, you have very little work to do on the content, and the only major tasks you can engage in to make a difference in encouraging your fans to engage in UGC.
What's more, it's very important to maintain the UGC image the way it is after getting the clients' permission to access the content. Also, you can appreciate the client publicly and in the process, you will encourage more clients to engage in UGC for the same acknowledgment privileges.
2. Product Images
By posting beautiful and intriguing product images, you can capture people's attention quite effectively.
When dealing with product images, you should consider the options below:
You can use pointers or arrows to direct the users' eyes to exactly where you want them to see, for instance viewing sale announcements and product name list among other content that you need the client to focus on.
Showcase your product while in use to give the clients an idea of what to expect in case they opt for your product.
Use the product/brand picture against an intriguing background that will complement it further.
3. Business Owner And Employees Images
Posting pictures of business owners and/or employees is essential in building trust between you and your clients. On top of that, some clients would really like to know who they are dealing with, before even considering purchasing your incredible service or product.
You can take photos of your most photogenic owners or employees to share with your audience. In this case, you can include a touching story about them to draw clients towards you, as it will give them a feeling of knowing your company. This, in turn, has a great effect on attracting more clients.
This is also a great strategy for generating fast content for your website. Keep the photos simple and high quality. Lots of editing should never be required. For best results, go for a non-cluttered, neutral background.
4. Behind The Scenes Images
Similar to the employees' spotlight, the images behind the scenes works the same way. That means they can have company retreat images, an insight into the break room, and the image of product assembly or lunch preparation in the company.
Therefore, an inside photo of your company can be a valuable addition, just so long as it somehow adds to the strength of your branding. A simple photo with a simple text overlay will be a really great choice. Make sure that the text matches whatever the photo is showcasing.
5. Store Announcement Images
Social media platforms provide an excellent spot for major announcements such as product launches, upcoming events, hiring and upcoming flash sales. Whichever announcement you will be making, just keep in mind that images deliver way more of an impact than plain text. Your post's visibility will be higher, which translates to more views for you.
When creating your business' announcement images, keep them simple with little destractions. The less time it takes a viewer to take in your message, the better. That's why images are such a great choice. Also, they will deliver more impact when accompanied by a small textual description. It can really help in giving your post a more complete context.
6. Seasonal Images
With seasonal promo templates that are simple in nature, it's hard to go wrong.
Seasonal images might look a little something like this:
Pictures of your store, team or products with a festive impression at the borders. Wishing people a happy holiday, will also go a long way in giving people those festive feelings.
A stock photo that is relevant to the brand of your company, but with the potential to capture the holiday/seasonal spirit. Be sure to edit it, to give it a personal touch. You can have an additional text, like the season's greetings or a charming quote, together with your brand logo on the image.
Imagery of typical holiday related objects, such as a jack-o-lantern, valentines's decorations or a Christmas tree. As a bonus point, you can have your post asking the audience what they plan to do these holidays, in order to drive engagement.
7. This Or That Images
These are the kinds of images that show the audience a choice. Sort of like a visual poll. Cats or dogs? Cheeseburgers or baconburgers? This kind of image will often provoke quite the reaction with your audience. Just so long as you keep it light hearted, so stay away from anything related to politics. It's a great way of driving engagement.
The choice doesn't have to be binary. You can also go for multiple options!
8. Quote Oriented Images
Everybody admires a good quote from time to time. Especially when it has a relevant meaning relating to their brand business.
We here at ContentBASE have you covered. Check out our quote promo images. Start by compiling a list with quotes that you feel your fans will love. Afterwards, you can put them on one of our many templates.
It's a great way of bringing some much needed diversity to your social profile!
9. Conclusion
Many marketers overlook the importance of social media in product marketing or branding. Some even go as far as hiring an amateur intern to manage the online platform for them. But the truth of the matter is, you need a strategic plan that will guarantee your continued progress and growth on social media.
Images serve a very crucial role in marketing. If you are having a hard time creating images on a daily basis, then pick a day out of the month and make as many of them in that particular day as you possibly can. That should set you up for at least a month, if not more.
You probably don't want to upload them one by one, day after day. Luckily for you, there is plenty of social media management & scheduling services available, such as Agorapulse. By using a service such as this, you can upload all your images, schedule them months ahead, and just be done with it.
If you're looking for a great source of promo templates to promote your business, then check out the ones that we here at ContentBASE has got for you!