Instagram has become a powerhouse of business advertisements. With billions of active users, it has fueled endless brands in the course of time. With millions of daily users, it has surpassed Snapchat, its biggest competitor. Moreover, stories posted on Instagram gets lots of hits.
Besides being used by brands and businesses, the stories also serve a personal use. Many users would like to share their experiences of their daily routine. Others would rather share a small, but important moment. Each and every person still needs the perfect dimensions to set images or videos that will be eye-catching.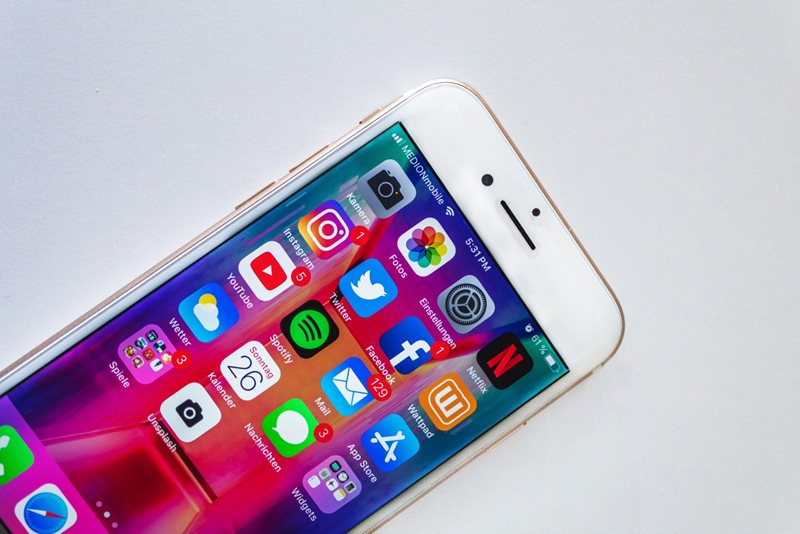 Initially, uploading content on Instagram was so simple, that it was a little too simple. You see, there was only a single video and photo orientation available, so you didn't need to think or make any decisions regarding that.
But with continuous updates and addition of new features, optimization has become a little bit of a challenge. It helps to have a guide of Instagram stories dimensions, so that you can be sure to upload stuff with the best dimensions every time you want to post content.
Why not have a look at some of ContentBASE's editable Instagram designs? Our content has the proper dimensions for your Instagram stories.
1. What Is An Instagram Story?
It's a feature that is similar to WhatsApp and Snapchat. It allows you to upload your photos and videos. The content will be available to your viewers for 24 hours only.
Creation of these stories is simple. You click on the addition sign in the interface. The camera pops up, and then you can take a picture or record a video directly. You can also upload something from your library.
Photos or videos that you make in real time, are fitted automatically. Library uploads, you might have to crop.
2. Do You Really Need To Know About Instagram Story Dimensions?
Yes, you really need to know. For brands adverts, you want to come off as a professional. It's not as easy as taking a selfie in the spontaneity of the moment.
Most businesses will use professional cameras. This means that whatever you upload, comes out of your own library. You have full editorial control over what's in your library and you need to make use of it. This is where knowledge of the proper dimensions comes in handy.
An outstanding, engaging and captivating story, determines how well you capture the attention of your prospects. It determines whether your story will get swiped away or engaged with. So make sure your dimensions are good. Keep reading to learn more!
3. Story Image Dimensions
Capturing the attention of a user, while they are frantically swiping through an unlimited amount of stories, can be easy as well as challenging. Though there are a few tricks you can apply, this will make your story too good to pass up on. Instagram stories give you the option of uploading a maximum of 6 photos. Additionally, there is a feature of swiping up, which can take users to a certain URL.
Instagram Story Specs
The maximum image size that Instagram allows you to upload is 30MB.
It's recommended that your image will be between 600 and 1080 pixels wide.
The image formats JPG and/or PNG will work best.
Images will show for about 5 seconds, so make sure there isn't more to look at than 5 seconds worth of content.
Never add too much text, as it takes long to read. Also ensure text never occupies more than 20% of the image.
The recommended aspect ratio is 9:16.
4. Story Video Dimensions
What's the best way of appealing to and engaging with users who are scrolling through Instagram stories? Well, it's simple: have a really good video. And not just any video… a well-structured video, which gets to the point. You only have a few seconds to create a lasting impression.
Apart from having a clear point, simplicity will usually also award you with better outcomes. The clip should be self-explanatory and easy to understand. Your prospects need to know what you have on offer within seconds of watching your video. A captivating clip is going to grab attention and generate sales.
Instagram Video Specs
You want to be sure that key content is not automatically cropped out by Instagram when resizing your clip. So make sure you upload it with a perfect fit. To avoid this, make sure your video is 1080x1920.
This means you're working with a 9:16 aspect ratio. If you're not going to upload a video with the proper dimensions, then at least upload a video with the proper aspect ratio.
That's for portrait orientations. Landscape orientations are also possible. In that case, the recommended dimensions are 1920x1080, with an aspect ratio of 16:9.
Drop the ball on this, and your viewers will think of you as an amateur. Not exactly the best way to go about promoting your business.
When it comes to video file formats, MOV and MP4 are the recommended ones.
It's really discouraging when you spend days and hours crafting a fifteen-second clip only to realize your file format is not supported. The good news is there are online converters which will convert your video to the proper format.
Just be careful that they do not compromise the quality of the clip. High-quality videos will usually gain more views.
Higher quality clips will also be of larger size and take longer to load. It'll cost you views, because there are always going to be people with slower connections and shorter attention spans. You may want to opt for a clip of lower dimensions, if you think your brand can get away with it.
Every clip is limited to 15 seconds. Every message you want to convey, must be addressed within this very short timespan.
If 15 seconds simply isn't enough, then you can upload a maximum of 4 videos, for a total of 60 seconds. The clips can follow each other up smoothly for a streamlined experience.
Alternatively, you could publish a full clip of one minute. The platform itself will split it into four parts for you. But any video content beyond the one minute mark, is going to be left out. However, if you are using Instagram Live Stories, you may upload up to 10 clips, where each clip is, again, limited to 15 seconds.
Creating a 15 second comprehensive video through real time recording, can be pretty difficult. You will need an editing tool to assist you in making things look good. Additionally, that very same editing tool will help you to make the necessary size adjustments.
If your video is being recorded using an SLR or a digital camera, you will have to resize and/or crop the videos yourself. In this case, it helps to know the dimensions of Instagram Stories.
Keep in mind that there is a 4GB file size limit for single clip uploads. That's a very large upper limit. Most of the time, you won't even get close to it. It still helps to keep your clip's file size as low as you can, without compromising the too much.
Bigger file sizes take more time to load. This will ruin the user experience.
The recommended video codecs are h.264 and VP8.
The recommended audio codecs are AAC and Vorbis.
Editing Tips
Find a go-to software program for doing your photo editing, that meets your personal requirements.
Make use of the resizing and/or cropping features, in order to make your video adhere to the recommended dimensions and aspect ratio guidelines.
Save the resulting video as its own file, so that it doesn't overwrite the original video. If you keep the original video, you can edit it again and save that resulting video as its own file, as well.
When satisfied with the result, you can upload your video to Instagram Stories.
5. Tips On How To Resize Your Picture Without Cropping
If your video dimensions are already adhering to the recommended aspect ratio, all you have to do is resize.
If your video dimensions are not adhering to the aspect ratio, you can resize it to make it smaller first. Then you can crop it to ensure the video will adhere to the recommended aspect ratio. These kinds of operations will occur faster on smaller videos, hence the recommendation to resize to a smaller size, first.
Once the video adheres to the 9:16 or the 16:9 aspect ratio, and its dimensions fall within the recommended ones, then you can save your video as its own file, and then upload it to Instagram Stories.
Conclusion
Before taking your business to Instagram Stories, be sure to learn all about photo and video editing, so that you can be sure to upload high quality content, that adheres to the recommended dimensions and aspect ratios.