Whether you are looking to launch a yoga studio or expand your current one, it will be highly advisable to have a yoga studio business plan. A yoga studio business plan will provide a framework or guide to start your business.
Also, a yoga business plan will help you to understand the goals that you have for your yoga business as well as the direction that you want your business to take. Furthermore, it will help you to understand how to grow and expand your yoga studio.
In this article, we will walk you through the steps that you should follow when creating a yoga studio business plan. And by the time you finish going through this guide, you will be armed with all the information that you need to craft an actionable and effective yoga business plan.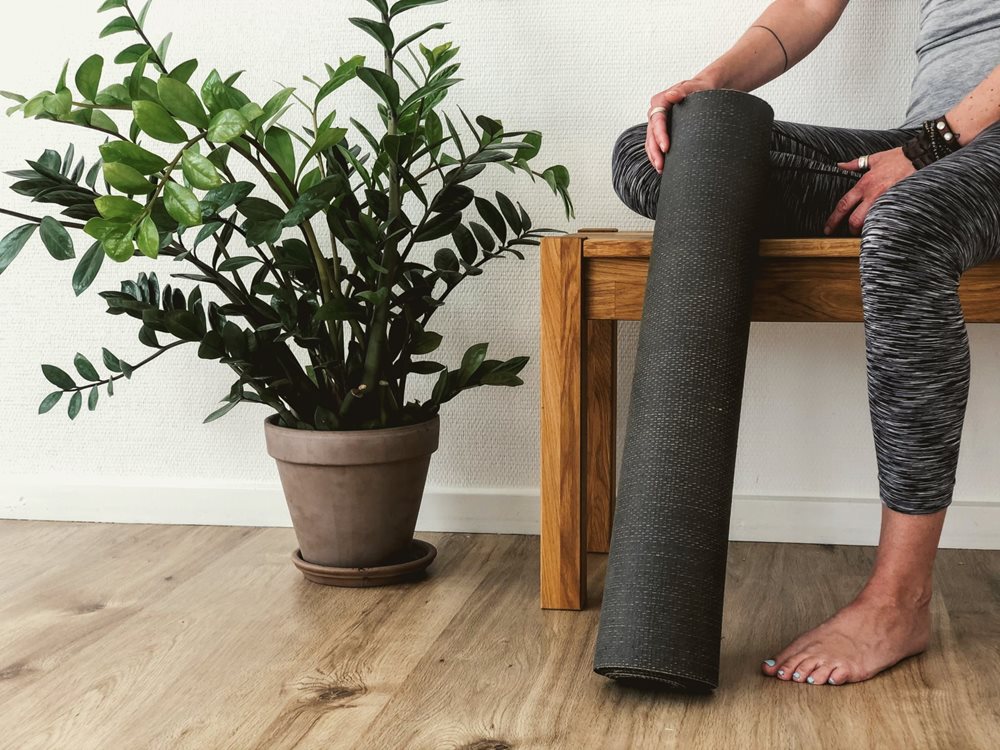 1. Importance of Creating a Yoga Studio Business Plan
A yoga studio business plan is like a map for hiking. While you can hike without one, the chances of getting lost along the way are high. And as a result, you may be forced to stop along the way and ask for direction or even go back to start over, leading to a wastage of time.
On the other hand, if you have a clear map for hiking, it will be easy to determine the path that you will follow from one point to the other, thus minimizing time wastage. And this is also the case with a yoga studio business plan.
A yoga studio business plan will help you to chart your course, plan ahead, see the bigger picture and make vital business decisions. Besides, it will considerably increase the chances of succeeding in your business. Here are some of the key reasons why your yoga business needs a business plan.
1.1 Help You to Make Important Decisions
As a fitness entrepreneur, you will be making lots of decisions along the way, touching on various aspects of your yoga studio. For instance, you will be required to decide on the marketing approach for your yoga studio.
And without a plan in place, you may end up choosing a marketing approach that will not deliver the expected results, leading to wastage of your marketing funds.
On the other hand, your yoga business plan will have already identified the most effective marketing strategies for your yoga studio. And you will just choose one or a combination of several methods when it's time to make that decision.
1.2 Increase Your Yoga Business Success Rate
According to a study published by the Small Business Administration (SBA), approximately 20% of business startups fail within their first year while only 50% manage to go past the five-year mark.
And according to a CB Insights survey, most new businesses fail due to running out of cash, getting outcompeted, poor business model, cost and pricing issues, poor product, regulatory and legal challenges as well as lack of market for their product.
The reality is, most of these issues can be addressed through a well-crafted business plan. Hence, whether it's cash-flow issues or market viability, your yoga studio business plan can help you to spot most of these issues before a hand.
1.3 Prove the Viability of Your Yoga Business
Most yoga businesses are started out of passion. And, while there's nothing wrong with starting a business out of passion, it doesn't always mean that your passion will turn into a profitable business. You will need to come up with ways of turning your passion into a profitable business model. And a yoga business plan will help you to test whether your business idea is viable or not.
Your yoga business plan will have a market research section. This section will offer deeper insight into the yoga industry, your target client, market gaps and the competition. And with information, it will then be easier to determine whether your business idea is viable or not.
If you feel that the yoga business you want to launch is not viable based on the market research you've conducted, you can then go ahead to niche down. For instance, instead of offering yoga classes to everyone, you can niche down to yoga classes for senior citizens. Without a business plan in place, you may end up launching a business that may not be currently viable, leading to a wastage of time and resources.
1.4 Help to Secure Funding for Your Yoga Studio
Whether you are launching a new yoga studio or you are renovating and expanding your existing one, you will need money to do so. And if you don't have your own money for that, you will be required to secure funding from a bank, venture capitalist or any other source.
The problem is, most banks and conventional lenders will require you to produce a yoga studio business plan. After all, every lender wants to know that they are investing their money in a viable business. And a business plan can help to ease their fears.
2. Writing a Yoga Studio Business Plan: Key Sections
Now that you have a clear understanding of the importance of a yoga studio business plan, how do you create one? Well, crafting an effective yoga studio business plan is not as challenging as it may appear. Here are the key sections that a yoga business plan should have:
2.1 Executive Summary
An executive summary will be the first part of your yoga studio business plan. It will provide an overview or a summary of what your business is all about. It should provide a clear idea of the goals, objectives and aims of your yoga business. Also, it needs to provide details of your business format or model. It also needs to include your target market.
The introduction or executive summary should include details of the yoga classes that you intend to offer, your unique selling proposition, as well as an overview of financial projections. It will be highly advisable to write this section last after you've finished all the other relevant sections.
2.2 Market Analysis
Your yoga studio business plan is not complete without a market analysis section. Under this section, you will talk about what makes your yoga business unique as well as why you've chosen that particular business model.
For example, if you've decided to open a yoga studio that offers hot yoga, you can cite the reason for opening as the lack of a similar facility in the area. Also, you can cite that the studio offering this type of yoga is charging exorbitant prices. And you can offer better services at a lower cost.
Your market analysis section also needs to clearly define your target client. Using the example above, you can explain that you are offering hot yoga classes to post-pregnancy women or students.
Again, you need to show that there's a market for the audience you are targeting with your yoga classes. Some statistics, polls or a recent survey can help to support your claims of market availability. Such statistics will go a long way in convincing a potential investor to finance your yoga business.
2.3 Products and Services
By now, you already have a clear idea of your target market, your target client as well as the competition you will be facing, you can now decide the type of products or services that you will be offering. And this is where this section comes in.
In this section, you will outline all the products and services that your yoga studio will be offering. For instance, you can explain the different types of yoga classes you will be offering, the ages, and levels.
If you will be selling or renting out mats to your clients, then you also need to include that information in this section. Also, if you intend to be holding retreats, paid seminars or training workshops for yoga tutors, you also need to lay out all the details clearly. Any activity that will generate some income for your yoga studio should be included in this section.
2.4 Marketing and Sales
Regardless of how well-equipped or fancy your yoga studio will be, you will need a means of attracting new customers to your studio. And the sales and marketing section in your yoga business plan should answer this question.
If you don't have a robust marketing strategy in place, no one will know about your yoga business. And you may be forced to close. When it comes to marketing a yoga studio, you have plenty of avenues to choose from.
Some of the strategies that you can include in your yoga studio business plan include influencer marketing, word of mouth marketing, social media marketing (proper use of both post content and hash tags), paid ads, and partnerships with local businesses, among others.
As for sales, you need to explain clearly how you will get your target fitness client to book a class or inquire about your business after they've discovered your yoga business. For example, it can be a booking system via social media platforms or through your yoga website.
2.5 Financial Projections
An actionable yoga studio business plan should have a clear outline of your funding, income, expenses and financial projections. In this section, you can include the costs that you will need to get your yoga business off the ground such as licensing fees, branding, equipment expenses, leases, and booking software, among others.
You will also need to include ongoing expenses like rent, staff salaries, marketing efforts, maintenance costs and other contingencies. Also, you will need to include the expected monthly or annual income from your yoga business. By having a clear financial outline, it will be easy to determine whether your business will be profitable or not.
3. Wrapping It Up
A well-crafted business plan is vital to launching and running a successful yoga business. It will provide a guidebook for effective decision-making, thus helping to keep you on track. Besides, it can help you secure the funding that you need to launch or expand a yoga business. Whether you have been in the yoga industry for a couple of years or you are a new business owner looking to venture into this field, a concise, well-researched and detailed yoga business plan is just what your yoga business needs.